Kitchen and Family Room Remodel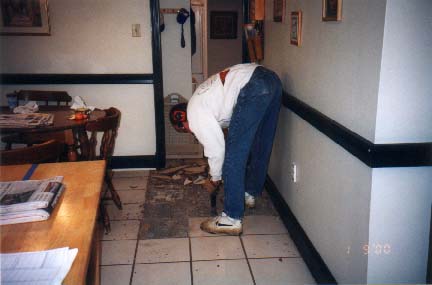 Jan 9, 2000: the start - removing ceramic tile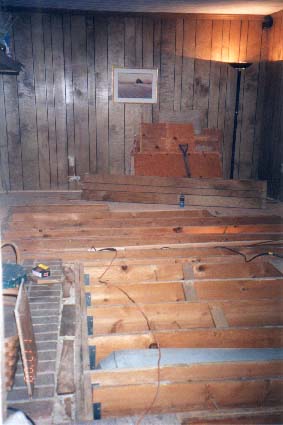 Jan 17: repairing and flattening the family room floor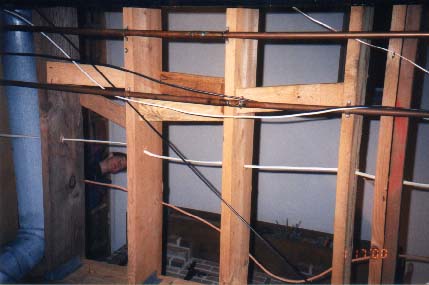 Jan 17: looking up from basement into family room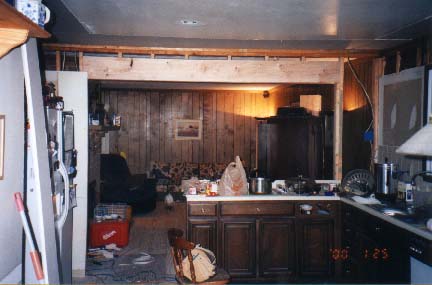 Jan 25: removing the wall between the kitchen and family room and reframing what will be a cased opening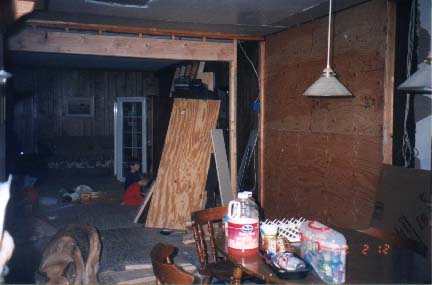 Feb 12: this looks good--let's stop here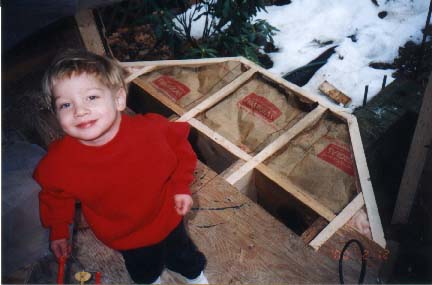 Feb 12: structural inspector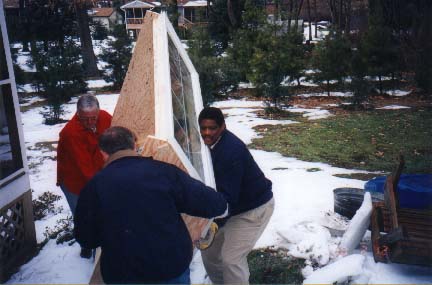 Feb 12: help!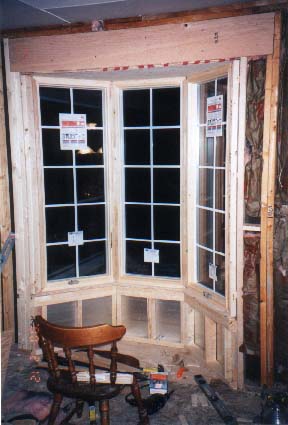 Feb 12: bay window installed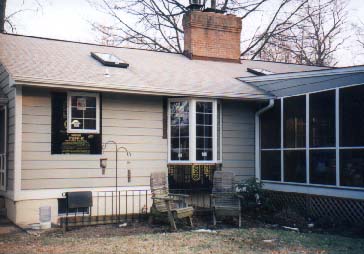 Feb 16: new windows and drain/waste vent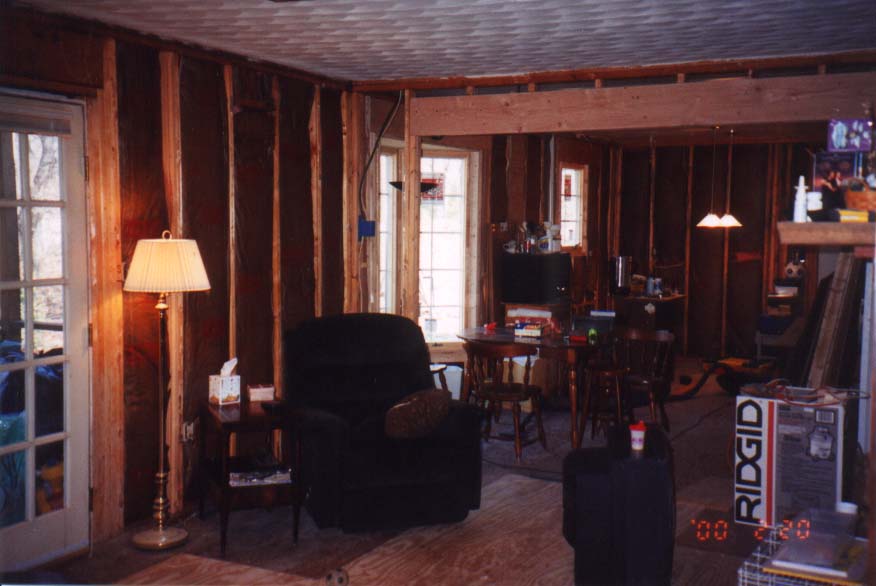 Feb 20: ready to hang drywall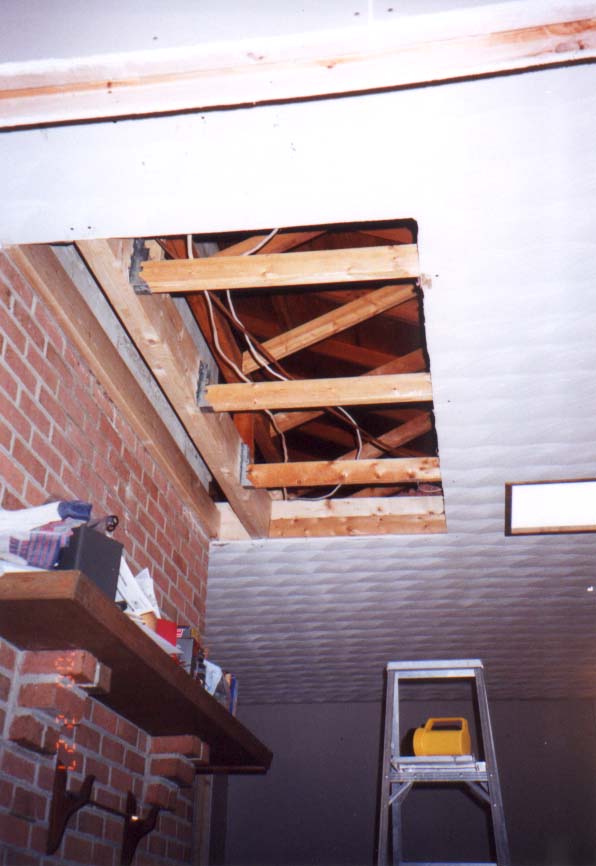 Feb 27: fixing the sagging ceiling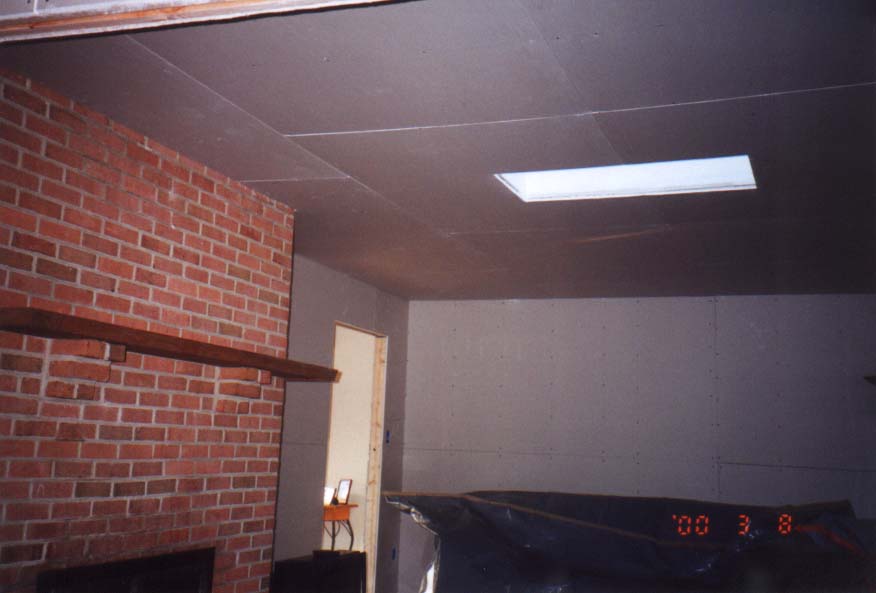 Mar 8: hung drywall, ready for tape and mud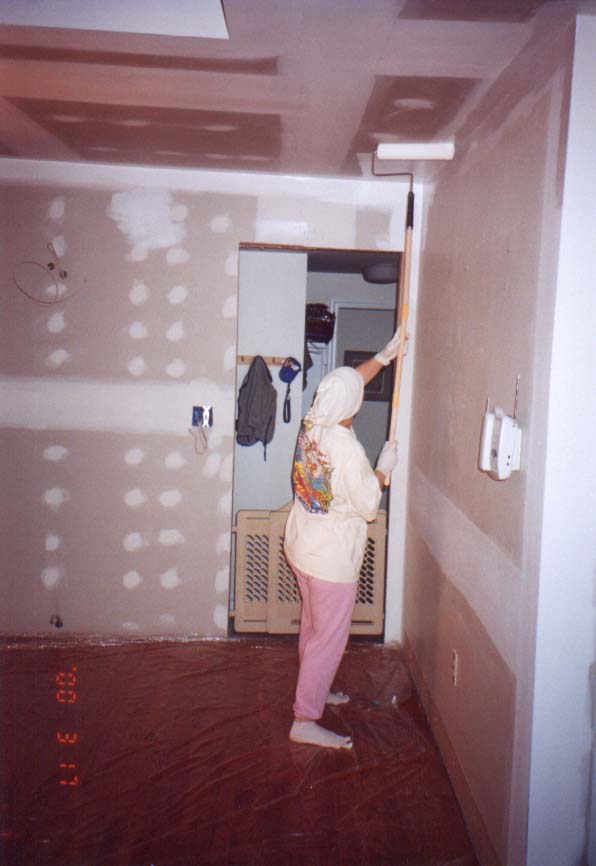 Mar 17: priming the finished drywall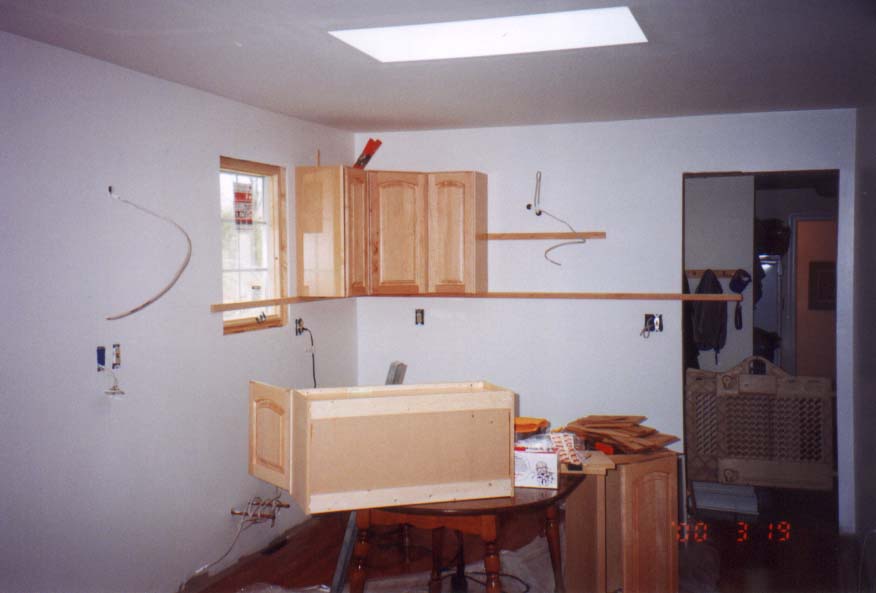 Mar 19: hanging the cabinets; in a race to get kitchen done before going on travel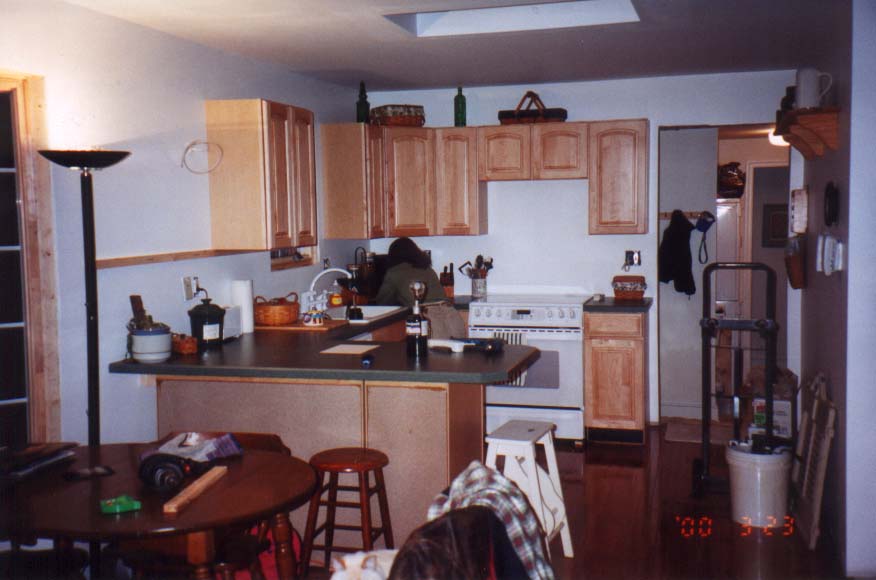 Mar 23: Carol has her basic kitchen, with only hours before Paul's plane to Paris for two weeks in Paris, Munich, and Huntsville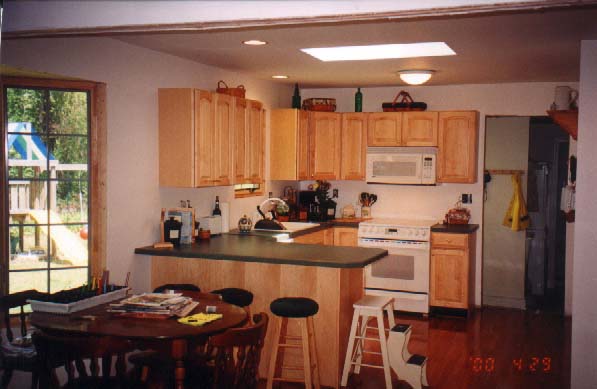 Apr 29: Lights and microwave installed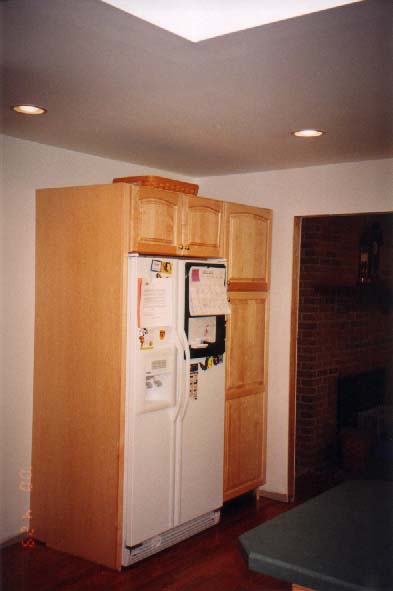 29 Apr 2000: Built-in refrigerator/cabinet ensemble

2002: The finished product.  Finally, the trim is painted and the tile backsplash and all the little details are in place!